Finding love is the most wonderful feeling and is sometimes pretty difficult to put into words. Communicating how you truly feel about someone using our cute love quotes and personalizing them can be a great way to get the message across.
Let that special person in your life receive a message or saying from you that is heartfelt, and matches them perfectly.
There is no better way to express how much you admire and cherish someone than through love messages and quotes like these.
They're are ideal for sending affectionate messages to boyfriends, girlfriends, husbands, and wives.
Don't let the moment pass you by! Share these cute love quotes for him or her with the ones that you cherish and love the most in all this world! 😍
Cute Love Quotes For Him
Here are some ideal and cute quotes to send to those special guys in your life!
Let him know in words just how much he means to you, and that you can't wait for the day you are in his arms once again.
You mean so much to me. You are the last thing I want to lose. You are the thought I wake up to, and the thought I fall asleep to. You make me so happy and cared for. I want to keep you in my life for as long as possible. I love you!
Thank you, my love, for always making me feel like the most beautiful woman in the world.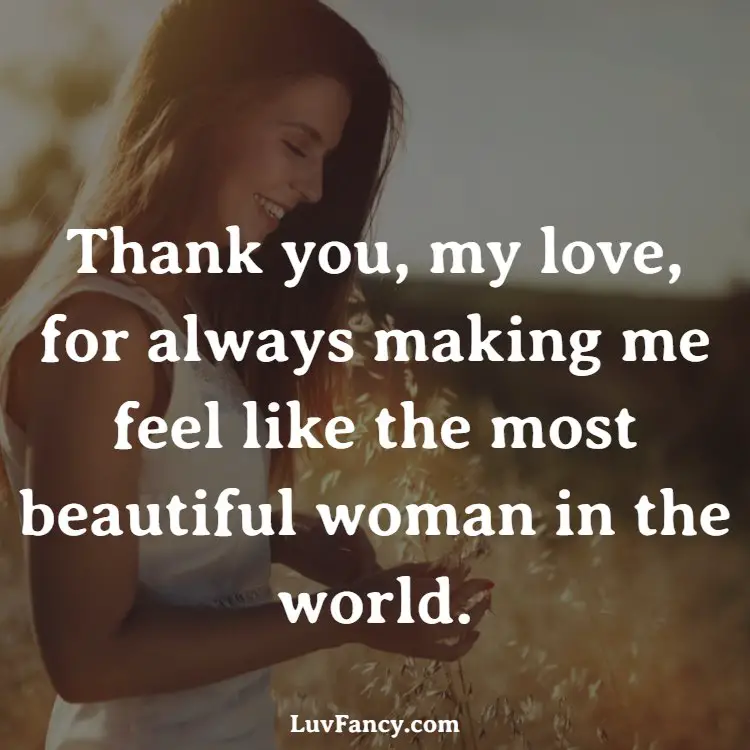 I need you. Because you make me laugh more than anyone else, and I am the best ME when I am with You. And when you're gone, nothing feels right until you return.
A real MAN chooses to honor, love, respect, adore and be faithful to one woman.
The moment when he rolls over, puts his arm around me and pulls me closer in his sleep. This makes life complete.
Because of you, I laugh a little harder, cry a little less, and smile a lot more.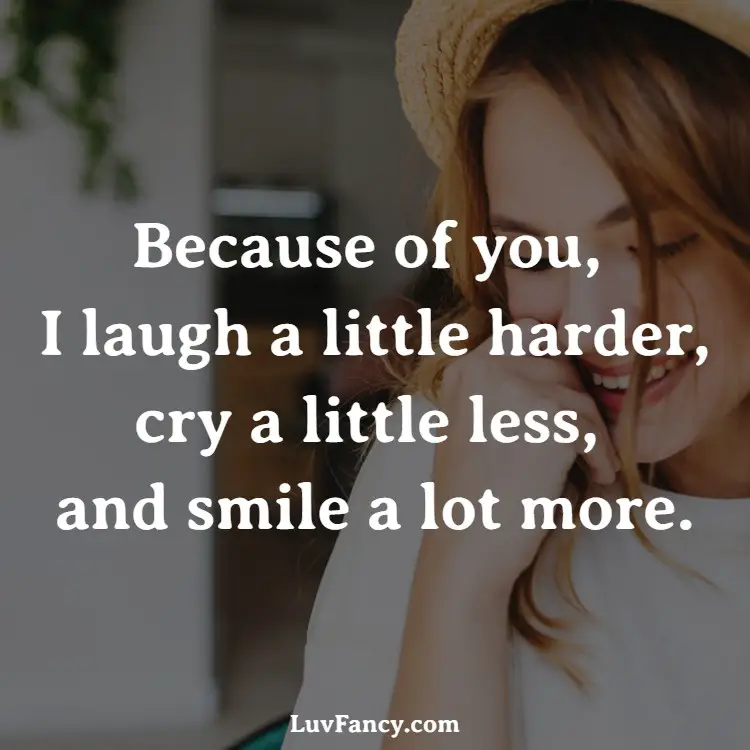 In your arms is right where I want to be, where nothing else matters besides you and me.
It might take a year, it might take a day, but what's meant to be will always find its way.
I love you and I don't want to lose you, because my life has been better since the day I found you.
A dream you dream alone is only a dream. A dream you dream together is reality. – John Lennon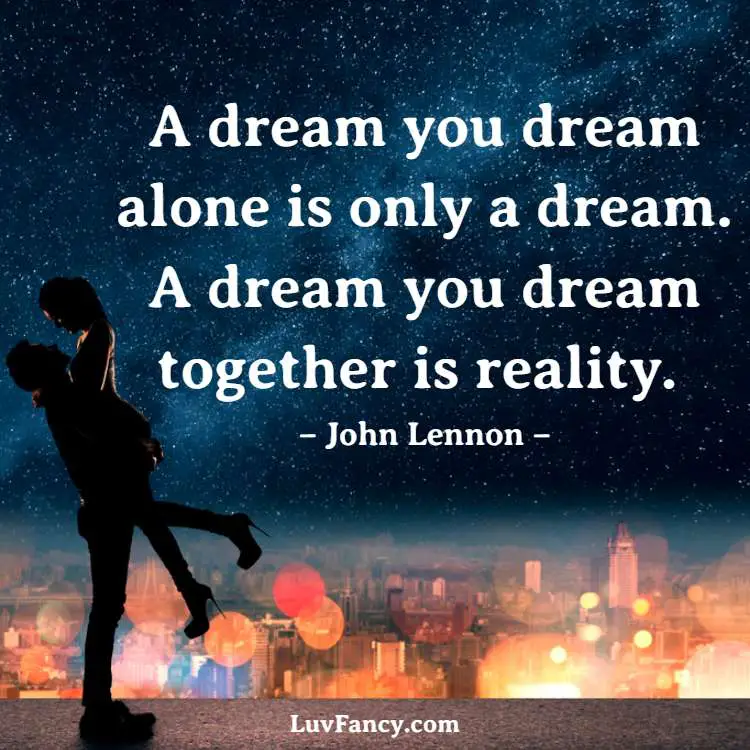 I have completely fallen for you. Everything you do, everything you say, everything you are. I love you!
We kiss, we fight, we hug, we talk, we laugh, we smile, we argue, and we love — That's us!
Cute Love Quotes For Her
Put your true feelings for that special girl in your life into messages or sayings with these beautiful and cute love quotes.
Ensure she knows she's the only girl for you, and that you would move the heaven and the earth to spend just 1 second more with her.
Words fall short whenever I want to tell you how special you are to me but all I can say is, that my world is full of smiles whenever I think of you.
You don't love someone for their looks, or their clothes, or their fancy car, but because they sing a song only you can hear. – Oscar Wilde
I didn't plan on falling in love with you, and I doubt if you planned on falling in love with me. But once we met, it was clear that neither of us could control what was happening to us – The Notebook
Everybody has an addiction, mine just happens to be you.
Holding you makes my day, kissing you makes my week, and loving you makes my life.
There comes a time when you meet someone and you just want to make them smile for the rest of your life.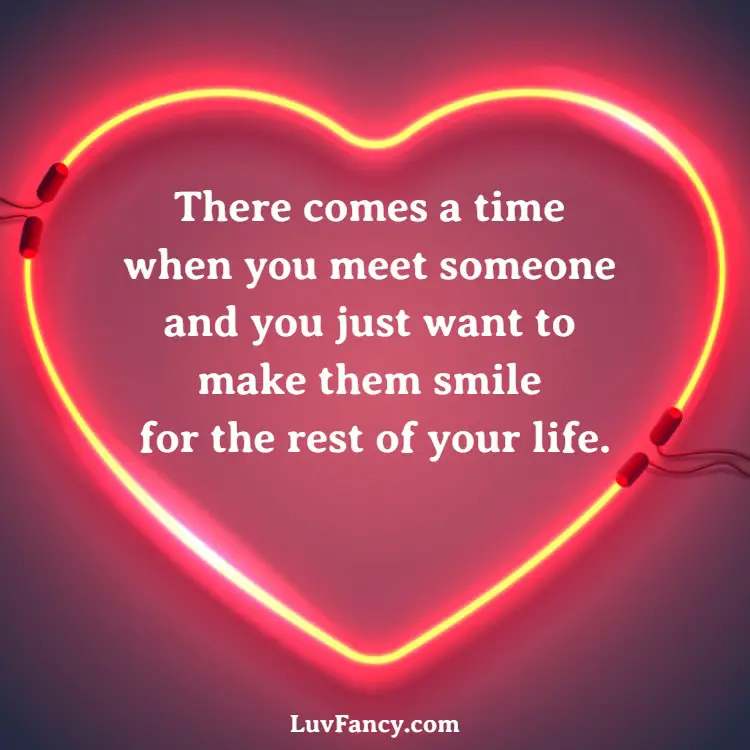 I fell in love with you because of the million things you never knew you were doing.
All of the great love stories have one thing in common, you have to go against the odds to get there.
And I'd choose you; in a hundred lifetimes, in a hundred worlds, in any version of reality, I'd find you and I'd choose you. – The Chaos of Stars
I would rather spend one lifetime with you, than face all the ages of this world alone. – Lord of The Rings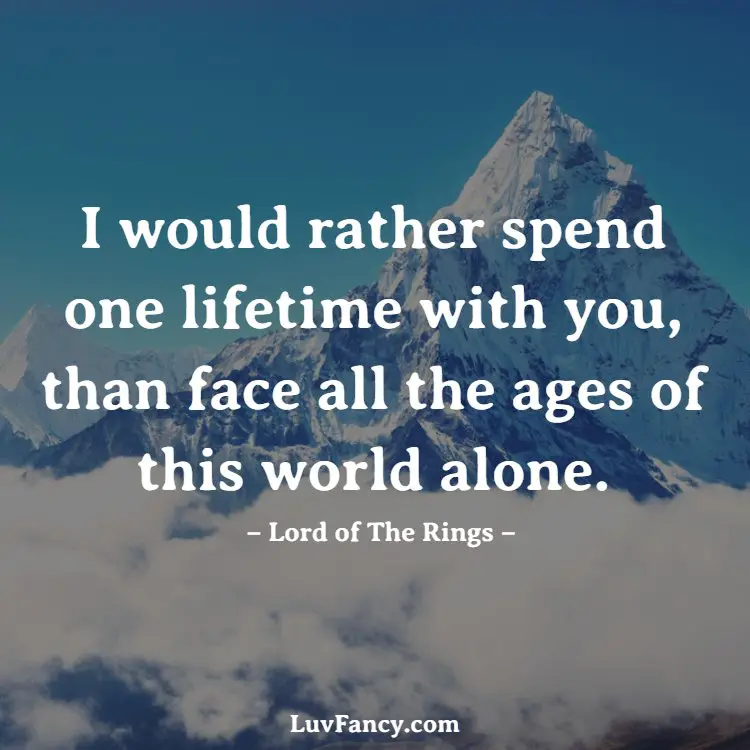 You're my first thought in the morning, you're my last thought before I fall asleep, and you're almost every thought in between.
Thank you for sharing your life with me.
Let us always meet each other with a smile, for the smile is the beginning of love. – Mother Theresa
Love Quotes For Your Boyfriend
If your boyfriend treats you like a princess and goes above and beyond to spend every waking breath with you.
Be sure to send him messages of love and affection to show him just how much you cherish being with him.
I don't want a perfect boyfriend, I just want someone who treats me well and more importantly, loves me back.
The real lover is the man who can thrill you by kissing your forehead. – Marilyn Monroe
I have looked at you in millions of ways and I love you in each.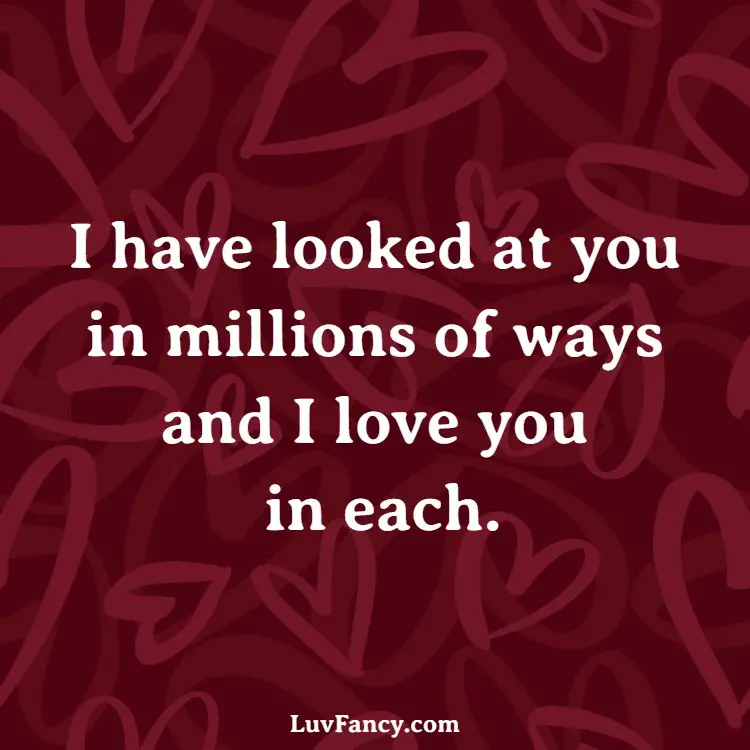 You are always the hero of my heart and the love of my life.
A million men can tell a woman that she is beautiful but the only time she'll listen is when it's said by the man she loves.
To love is nothing. To be loved is something. But to be loved by the person you love is everything.
I don't want anyone else to have your heart, kiss your lips, or be in your arms because that's only my place.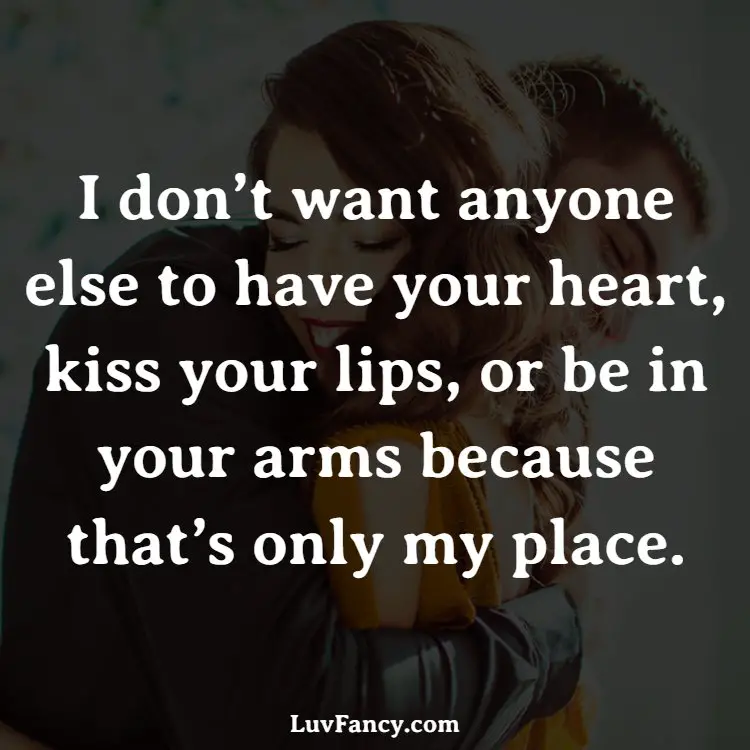 When I first met you, I never knew you were going to be so important to me.
Love me when I least deserve it because that is when I really need it. – Sweedish Proverb
I didn't plan it but you are the best thing that ever happened to me.
I may not be your first love, first kiss, first sight, or first date but I just want to be your last everything.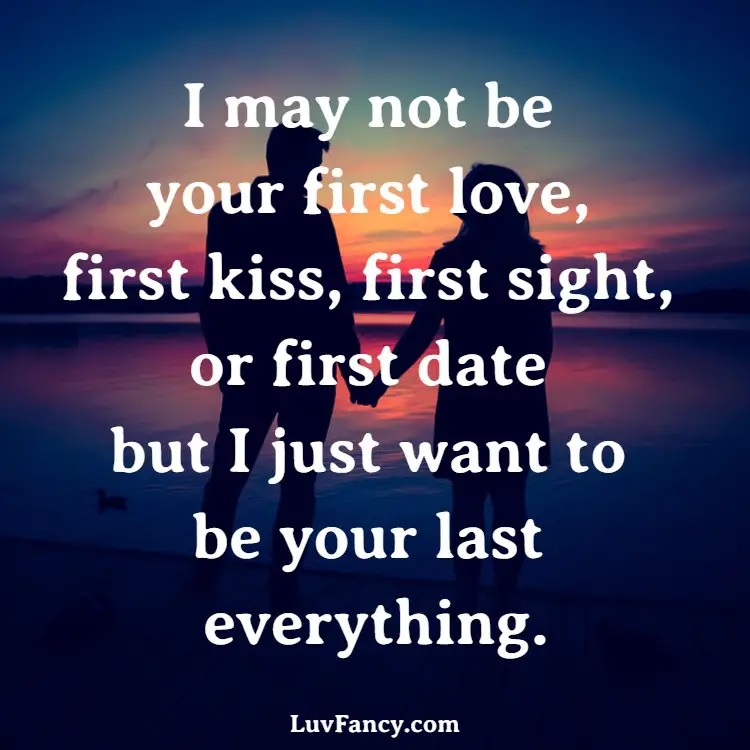 The best feeling is when you look at him and he is already staring.
Love Quotes For Your Girlfriend
Sending love quotes or messages to your girlfriend is not just for valentines day. She will cherish each and every message from you describing your true feelings for her.
Inspirational messages or cute quotes about love will be sure to find their way to her heart! 💝
I have a crush on your mind, I fell for your personality, and your looks are just a big bonus – The Notebook
I find pieces of you in every song I listen to.
When you realize you want to spend the rest of your life with somebody, you want the rest of your life to start as soon as possible. – When Harry Met Sally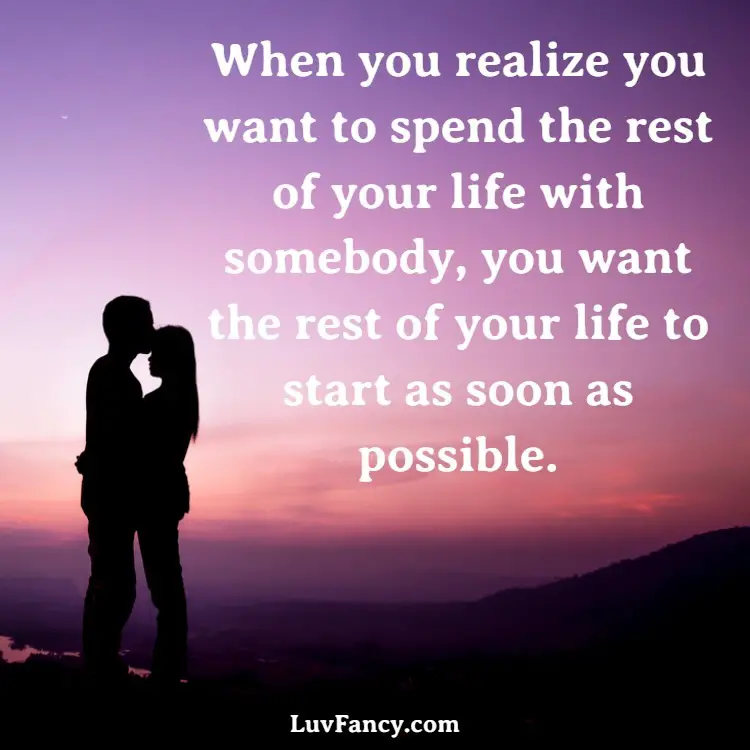 Meeting you was a fate, becoming your friend was a choice, but falling in love with you was beyond my control.
Hold my hand and I'll go anywhere with you.
In my element, I need you. At my best, I crave you. With all my soul I respect you. With every breath I take, I love you. – Toni Payne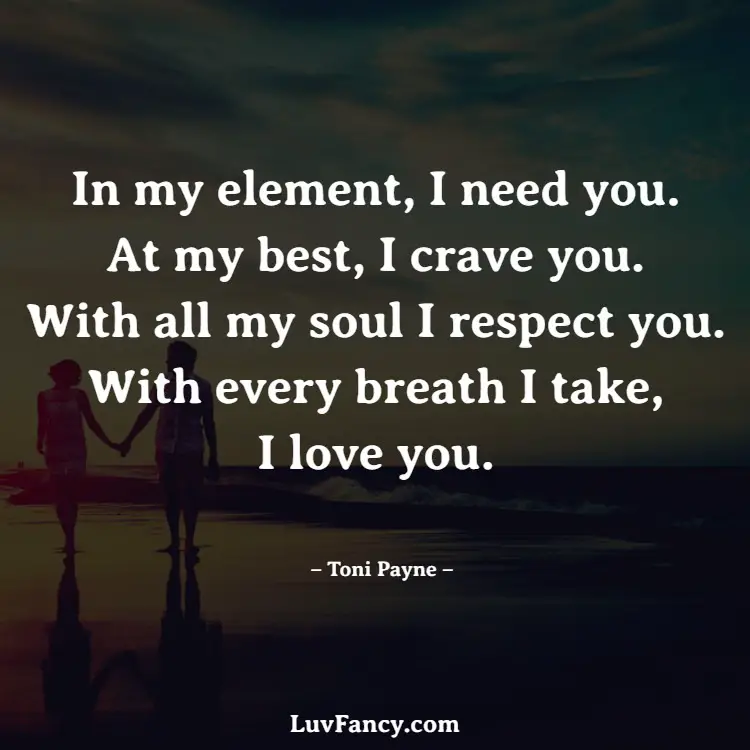 I don't know where I stand with you and I don't know what I mean to you. All I know is every time I think of you, I want to be with you.
Dreaming of you keeps me asleep, thinking of you keeps me awake. Being with you keeps me alive.
Maybe it's true that we don't know what we have until we lose it, but it's also true that we don't know what we're missing until we find it.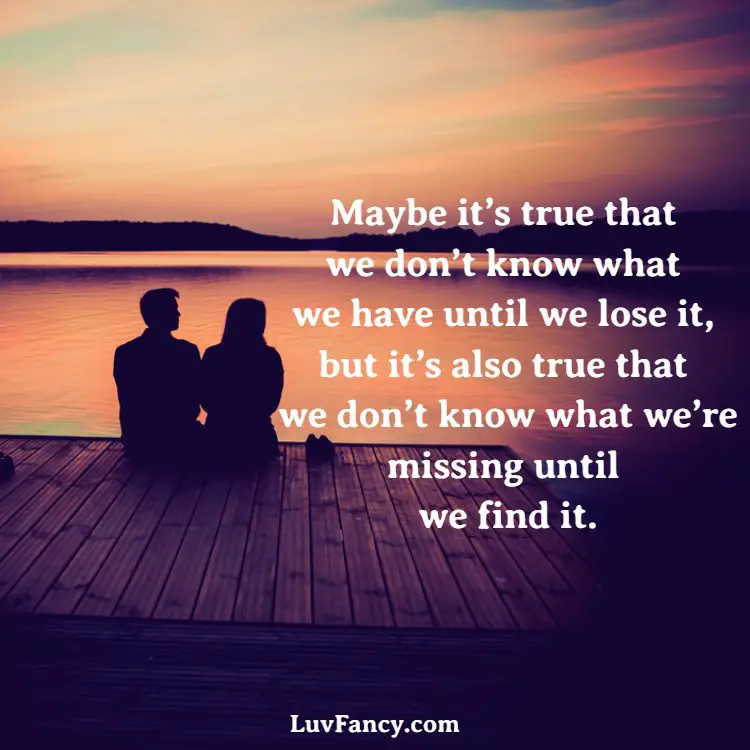 I am so fully, completely, seriously, thoroughly, passionately, downright in love with you.
The heart wants what it wants. There's no logic to these things. You meet someone and you fall in love and that's that. – Woody Allen
Short Love Quotes
These short love quotes might seem small, but they sure pack a punch for love!
If you use them along with personalised messages for your loved ones, they can help convey your inner feelings and hearts desires.
They are also great as short love messages to send throughout the day to let that special someone know you are thinking of them always.
In you, I have found the love of my life and my best friend.
Someone who really loves you, will love all of you.
I fell in love with you because you loved me when I couldn't love myself.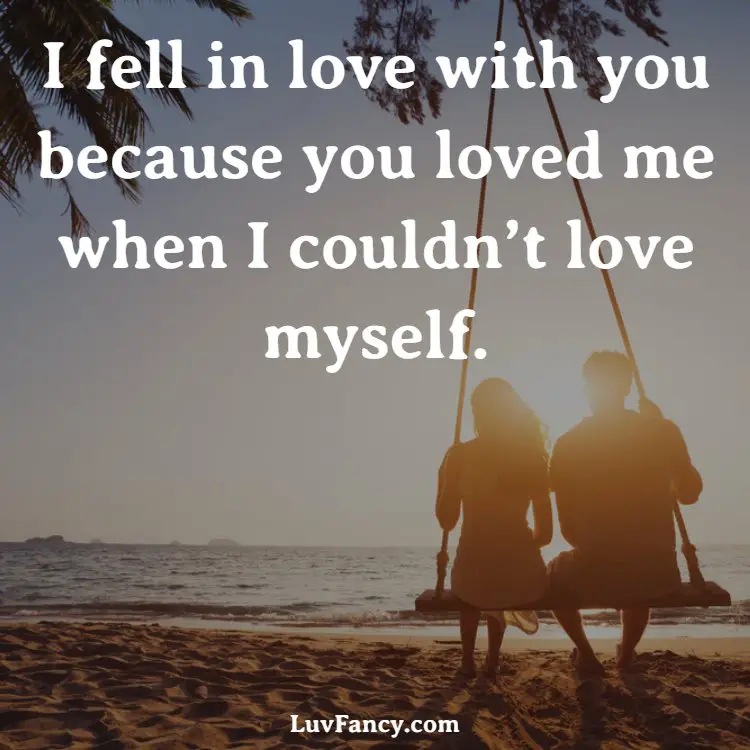 Together is my favorite place to be.
If I could sit across the porch from God, I'd thank Him for lending me you.
What I have with you, I don't want with anyone else.
Distance means so little when someone means so much.
Thank you for reminding me what butterflies feel like.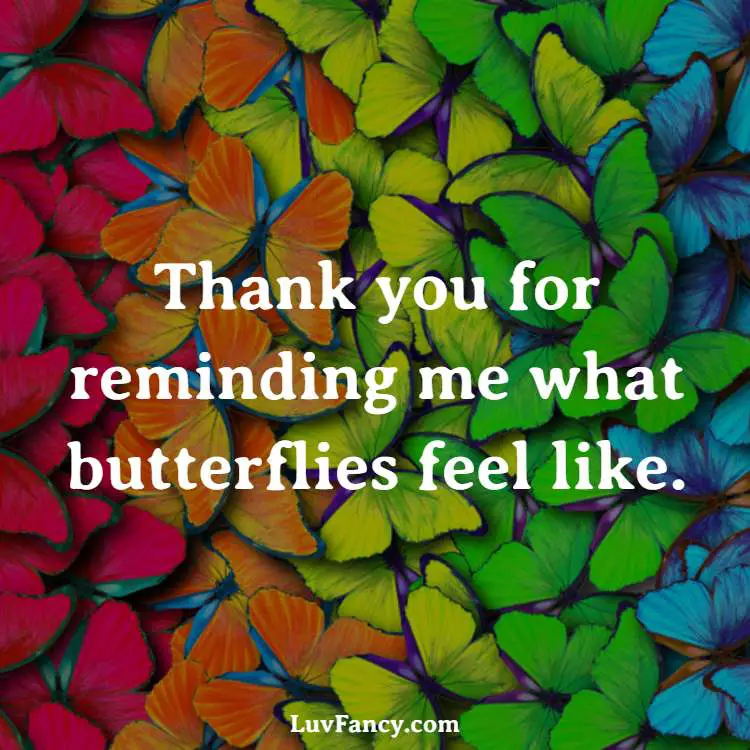 I got lost in him, and it's the kind of lost that's exactly like being found.- Claire Lazebnic
Talking to you makes my day one to remember.
With you I am home.
Love is the closest thing we have to magic.
You make my heart smile.
A true relationship is two flawed people refusing to give up on each other.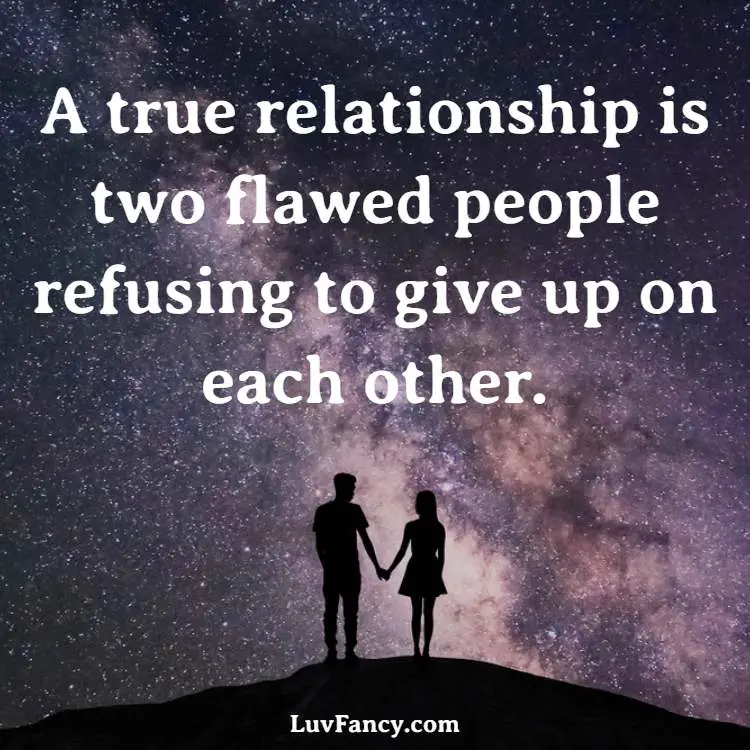 You make my dopamine levels go all silly.
Where you go, I'll go. Where you stay, I'll stay.
Your voice is my favorite sound.
When I saw you, I fell in love, and you smiled because you knew. – William Shakespeare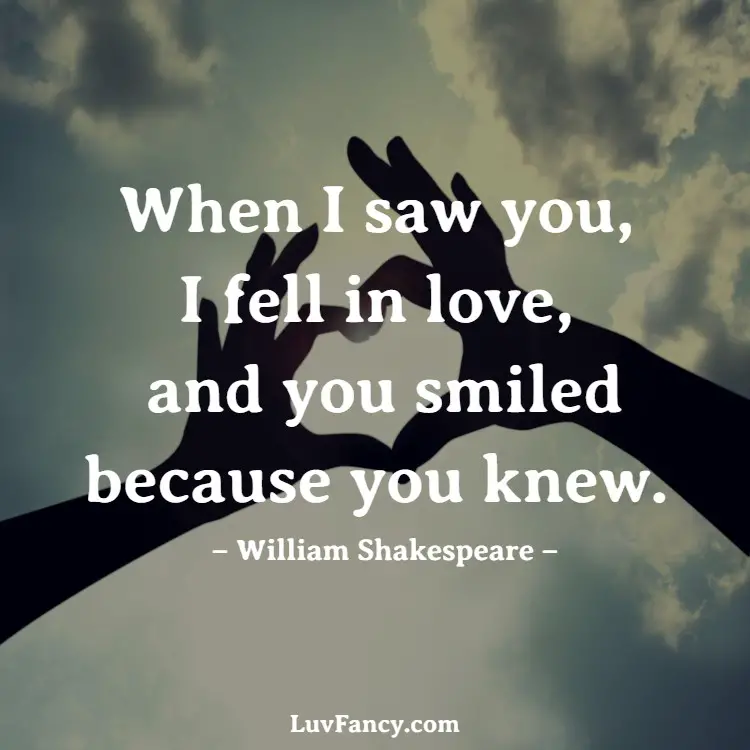 You will forever be my always.
By the way, I'm wearing the smile you gave me.
I still fall for you every day.
Suddenly all the love songs are about you.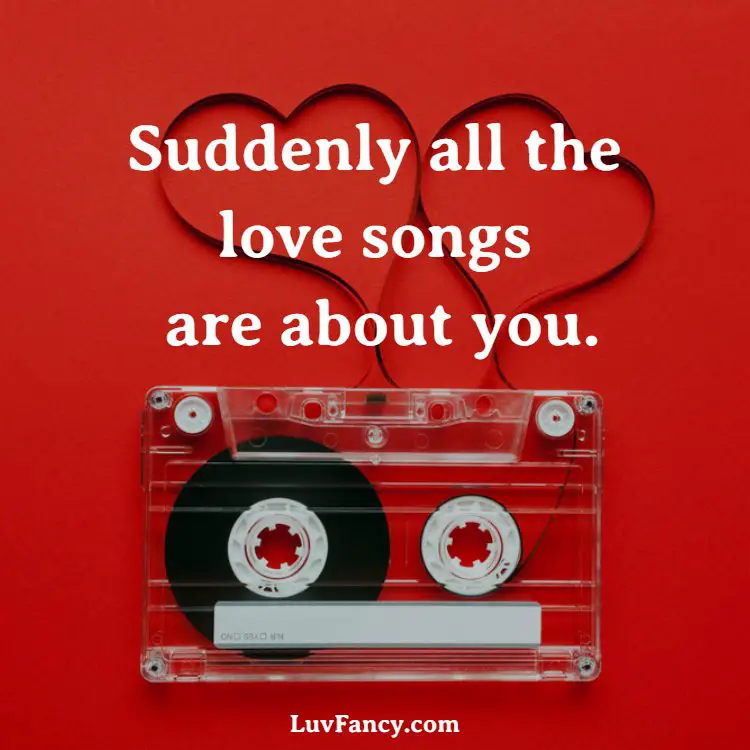 My first thought in the morning is always you.
Have I told you today how lucky I am to be in love with you?
[Read also: Good Night Quotes for Him or Her]
I still remember the feeling I felt when we first kissed.
Be with someone who ruins your lipstick, not your mascara.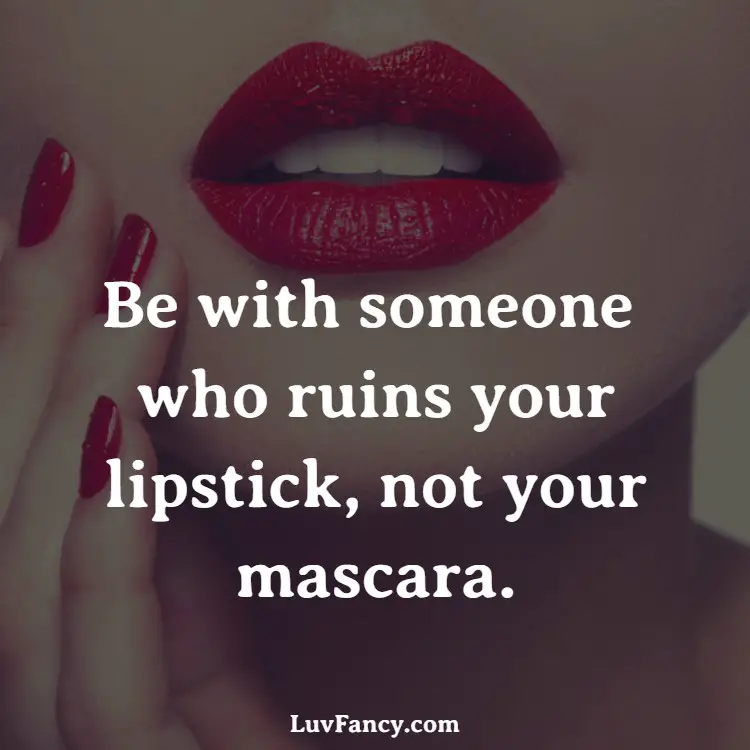 You make me complete, I love you so much.
You want to know whom I love, read the first word again.